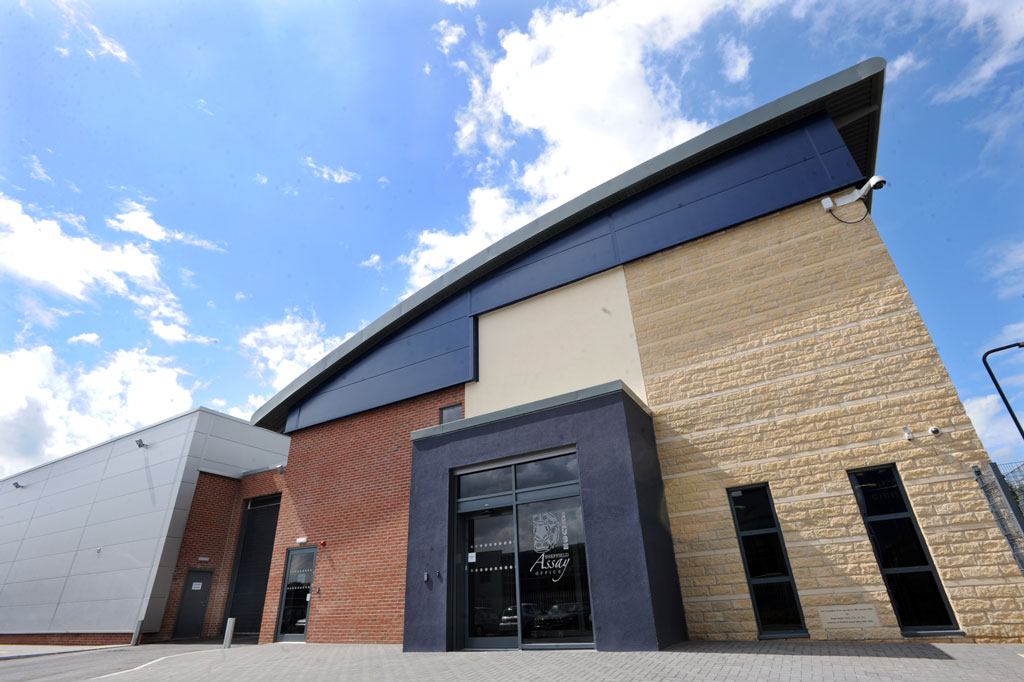 Sheffield Assay Office was established by an Act of Parliament in 1773, to assay and hallmark Silver. Gold assays began in the early 20th century with Platinum and Palladium being added in 1975 and 2009 respectively. As well as the hallmarking of precious metals, the Sheffield Assay Office has been laser marking objects since 1997.
Today, The Sheffield Assay Office attracts customers from all over the world. Following changes in the Law in 2013, Sheffield Assay Office successfully launched a sub-office in Malpensa, Milan, providing a fast and efficient service to customers in Italy and throughout Europe.
Jewellery and items of precious metal are still assayed in their millions each year, and bear the distinctive Sheffield 'Town' mark. The office also has a world-wide reputation in other arenas, in particular at the cutting-edge of analytical services. The Analytical Services division not only provides metals analysis and certification but also operates in smelting and assay of bullion, mineral analysis and land contamination investigations, mercury screening and medical research, plating thickness measurement, nickel testing and toy testing.
The office offers talks, tours, an enquiry and valuations service, and an extensive library on metalworking and registers of hallmarks from 1773. To find out more please visit the Assay Office website or contact the archivist.
Contact
Sheffield Assay Office
Guardians' Hall
2 Beulah Road
Hillsborough
Sheffield
S6 2AN
0114 2312121
info@assayoffice.co.uk
www.assayoffice.co.uk/
Location