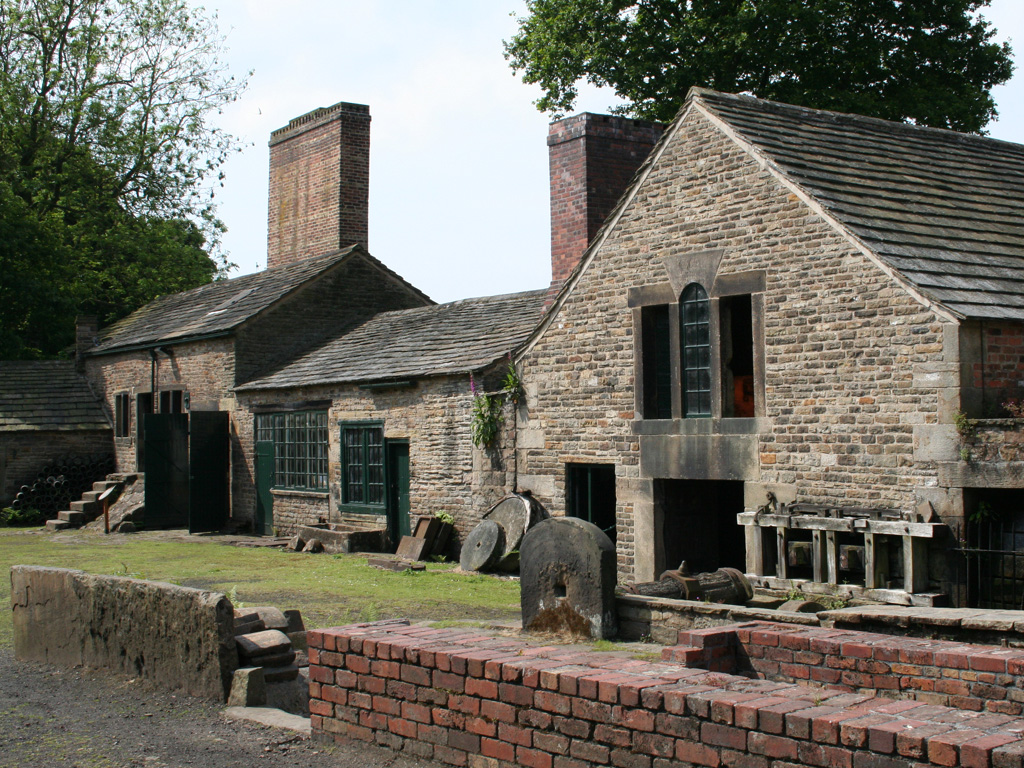 Abbeydale Industrial Hamlet is a unique eighteenth century industrial works and was once a producer of agricultural tools and the largest water-powered industrial site on the River Sheaf.
The rural scythe and steelworks houses a crucible steel furnace, which is the only one of its kind still surviving intact in the UK. Built in around 1830, it supplied the works with quality steel for making scythes and tools.
The main features of the site include the tilt forge where the large hammers forged the scythe blades, and the grinding hull, where the blades were sharpened, the water wheels which powered the machinery and the workers cottages.
In 2014, Abbeydale Industrial Hamlet reopened after a redevelopment of the site funded by a £1m award from the Heritage Lottery Fund. A New Learning Centre was created along with , the 'All About Abbeydale' Gallery, 'The Works' – an interactive area, a redisplay of the Hamlet's houses, cottages and workshops with improved interpretation and restoration work to the waterwheels and other machinery.
Admission charges apply, please see the Sheffield Industrial Museums Trust website for opening hours.
Contact
Abbeydale Industrial Hamlet
Abbeydale Road South
Sheffield
S7 2QW
0114 272 2106
ask@simt.co.uk
www.simt.co.uk
Location